Product Details / 产品介绍
Mixers intelligent production line, is divided into five modules: mixing tank car line, car chassis line, production line at the front desk, backstage, brace line of production line.
Frame vertical and horizontal beam frame production line includes: pair of location, ear robot group of Labour, caching, Labour, vice frame welding station, vice frame repair welding location, background, location, vice frame brace spot welding repair welding at the front desk, backstage brace welding robot workstation, the background of arm robot welding station, back brace repair welding welding station station, so we have.前台产线包括:前台组对工位,前台焊接工位,前台补焊工位,前台缓存工位。
Background production line include: background set of location, background welding station, repair welding location, background background cache location.
Brace production line includes: brace welding station, brace welding station.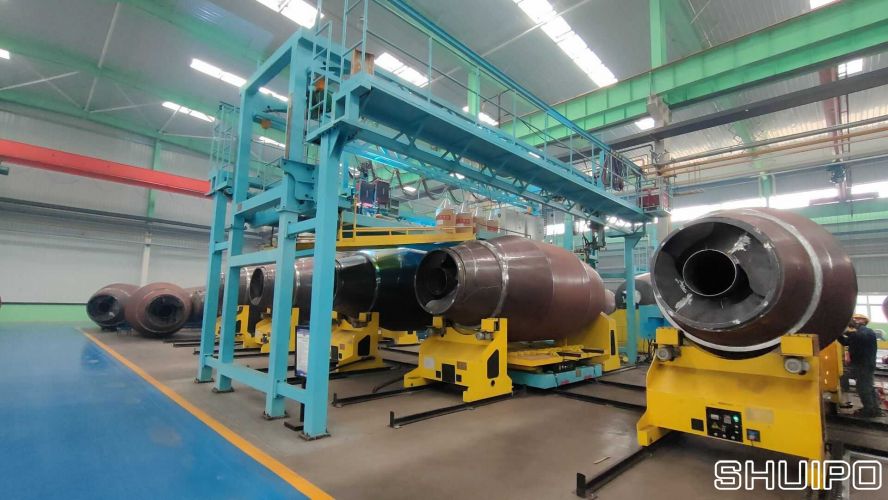 The welding station use (nice) double wire welding technique, effectively improve the welding quality and welding speed;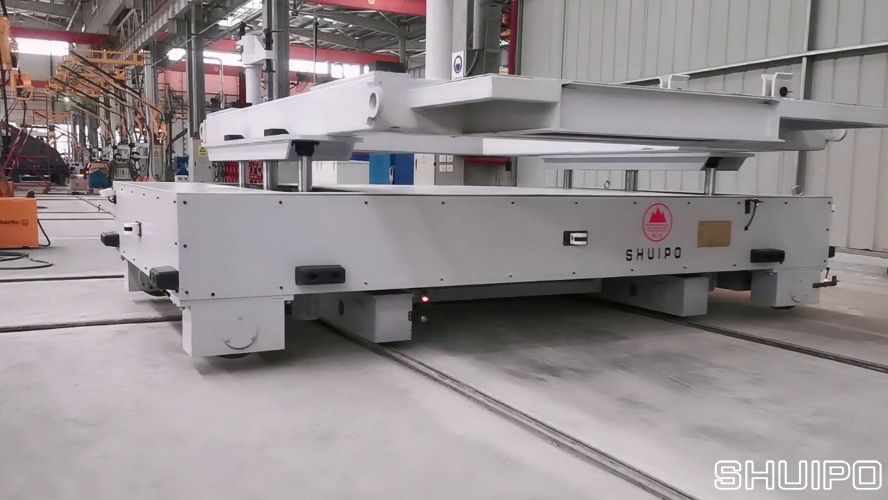 Turn order application of tank RGV carrier, frame sequence application RGV lash car, automatic transfer artifacts, improve efficiency, reduce the labor intensity of production line.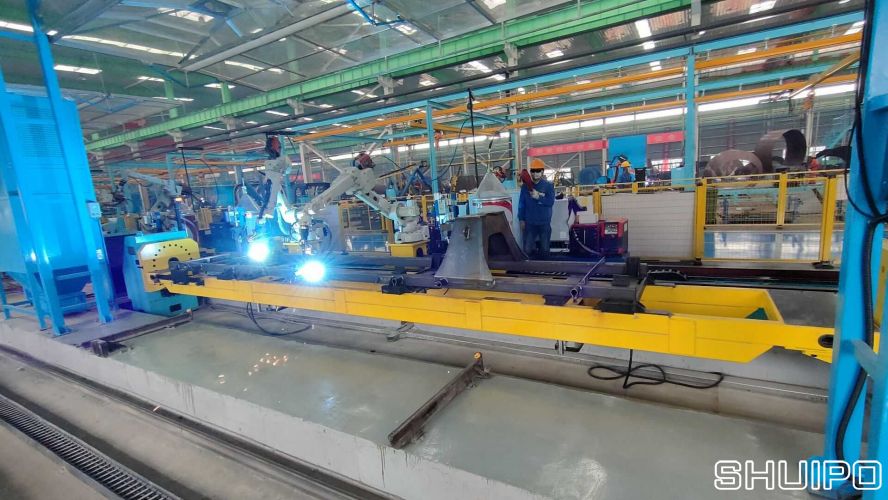 Automatic welding station adopt (ABB), welding robot, (keyence) find a laser, the non-contact found a seam, improve the production efficiency.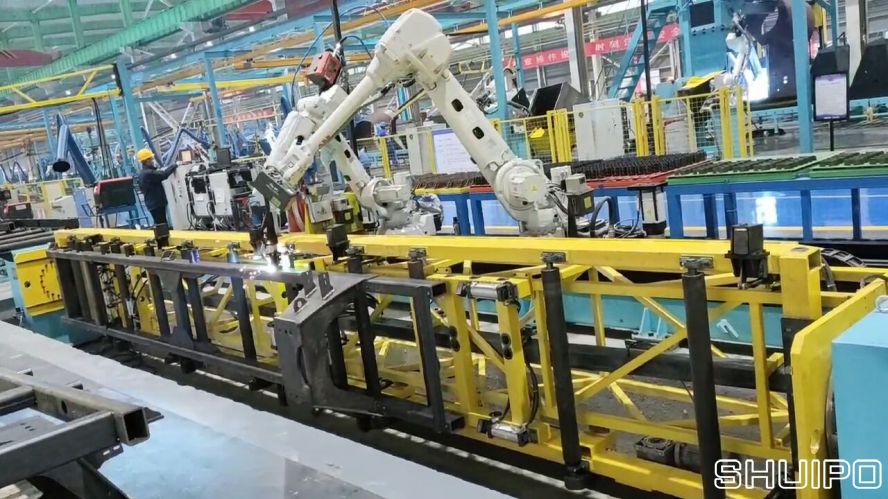 Crawl crawl robot applications, mei kaman's vision system, automatic identification of the workpiece, automatic grab to welding position.