Product Details / 产品介绍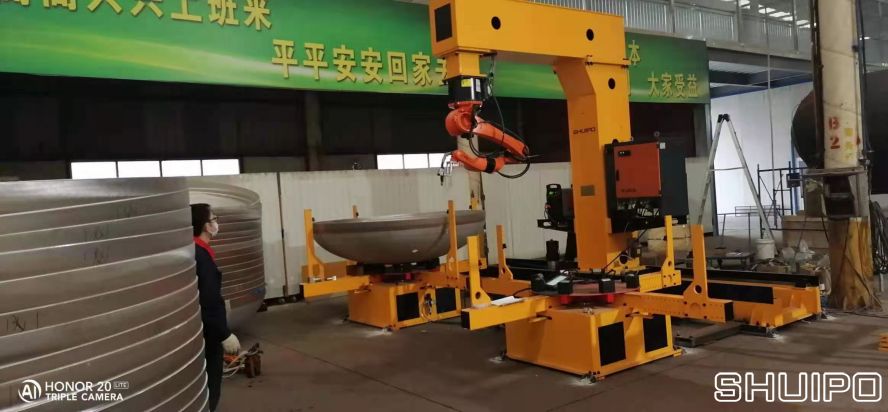 For pressure vessels, boilers, chemical industry, machinery manufacturing head welding groove artificial cutting process trival, poor condition, precision pressure vessel developed plasma KUKA robot head cutting, is mainly used in the spherical body, curved, pressure vessel top spherical sealing device of vertical cutting, welding groove cutting edge and head groove cutting, raise head cutting efficiency and product quality.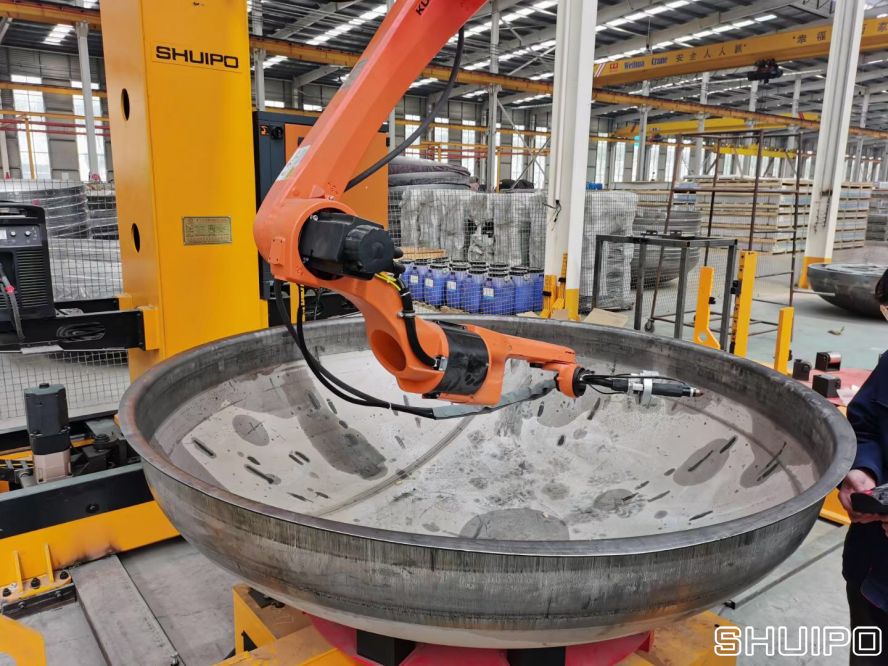 Plasma KUKA head cutting robot for many shaft linkage of gantry crane frame robot workstation, mainly by the walking track joints, the robot base, fuselage, KUKA robot body, gas collecting device, plasma cutting device.
According to user requirements, a variety of cutting function, can be developed for the spherical body products for pressure vessel head space straight line, a variety of cutting of diagonal lines, curves, and can open hole, groove and cutting edge cutting. This workstation with plasma cutting system, can be complicated space for metal artifacts of high speed precision cutting. Off-line programming techniques can be used with visual operating interface, software stored in various cut module and parameter, the operation is simple to understand.
※For details and pictures,contact the sales department+86 18660727168.The above products are for reference only.The order is subject to the contract.