Product Details / 产品介绍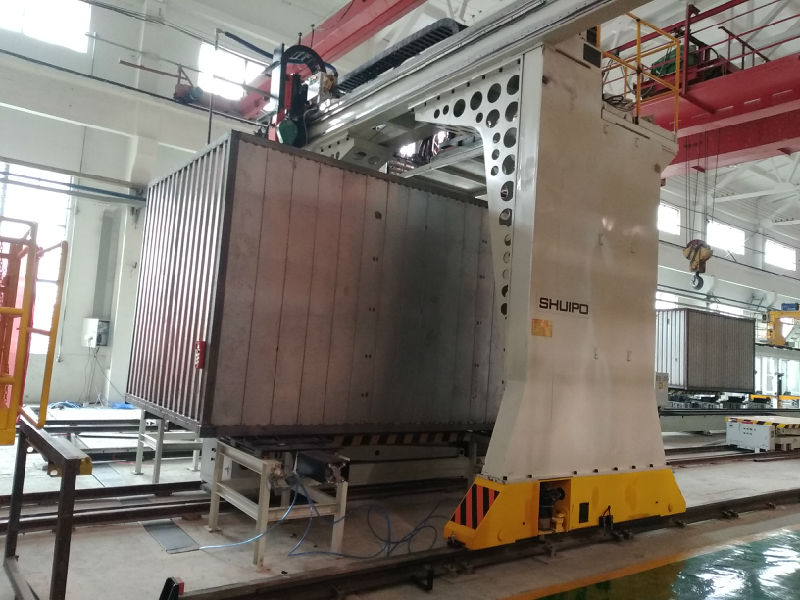 Containerproduction line adopts automatic production assembly line method, introduced the robot automatic welding, standard built flexible automation equipment such as car production line, improve production capacity, improve the production environment, improve the quality of product manufacturing, realize large-scale production independently. Production line based on 4.2 m flat car, and can produce 4.2 meters of corrugated compartments, composite board. At the same time compatible with 6.8-9.6 meters of corrugated board compartment, composite panels, wing open cars corrugated board production, formation of flexible production line.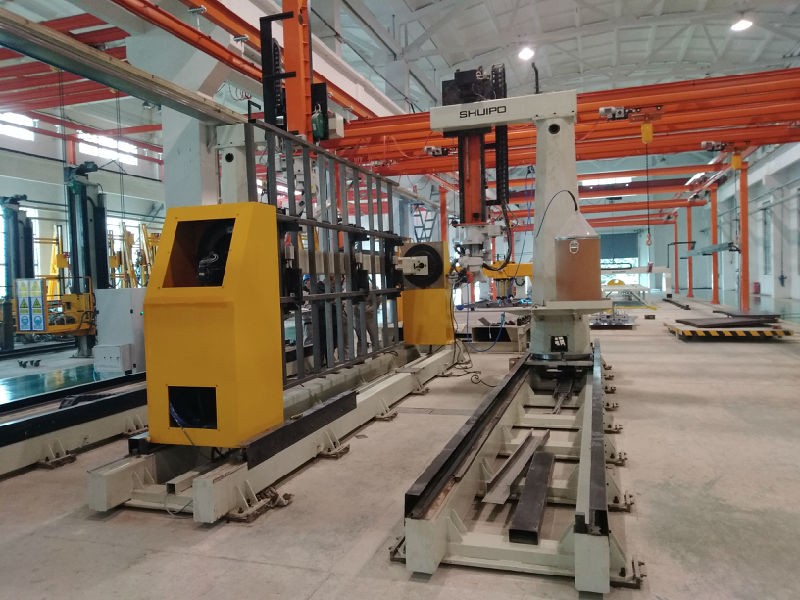 Container production line, including load total into production line, 4.2 meters chassis production line, the left and right side panel, front panel, roof, door frames, door parts, such as production line, production line design is compact, make full use of the site.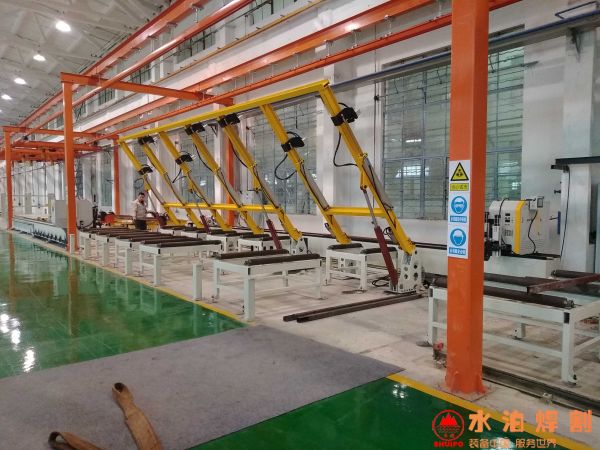 Flexible production line layout, using automated production, process equipment adopts automatic control is given priority to, feeding, intermediate transfer conveyor feed and auxiliary USES automation, to ensure production line takt time, effectively reduce the homework personnel.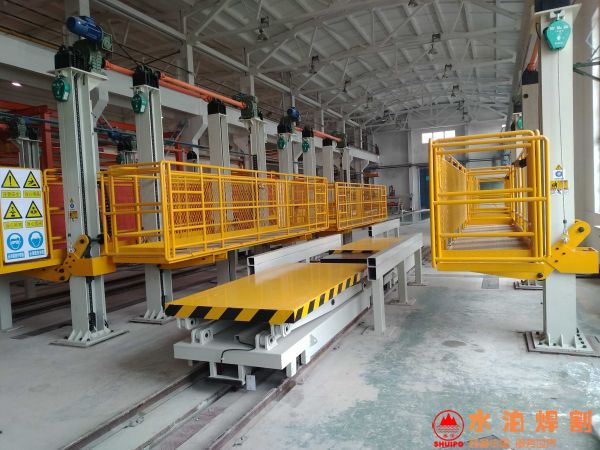 Container line lifting platform with safety protection facilities, such as working in the high safety facilities to ensure safety in production.