Product Details / 产品介绍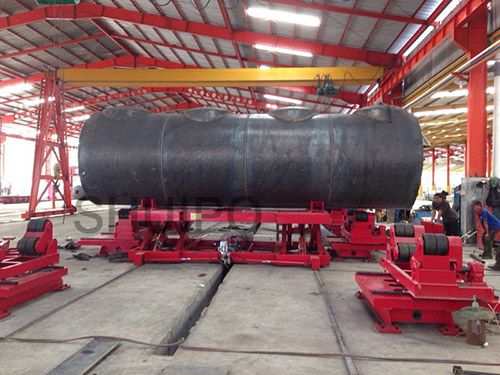 Indonesian customer lifting level vehicle use site
Electric flat car is a kind of electric rail transportation vehicle in the factory. It has the advantages of convenient use, easy maintenance, strong bearing capacity, no pollution to the environment and so on. It is widely used in machinery manufacturing, metallurgy industry, shipbuilding industry, automobile manufacturing industry and other heavy industries, and it is used to coordinate with crane to transport heavy objects across the workshop.
Kpx-5 electric flat car is an electric flat car powered by battery.

The battery provides electric energy for the DC traction motor, and the DC motor provides power to drive the flat car. Compared with AC motor, DC motor has the advantages of less burning loss, larger starting torque and stronger overload capacity. Compared with cable winding type and low-voltage rail power supply type, battery type has greater safety performance, mobility and flexibility, and the requirements for track laying are not high, so the construction is convenient and the cost is low.

※For details and pictures,contact the sales department+86 18660727168.The above products are for reference only.The order is subject to the contract.